News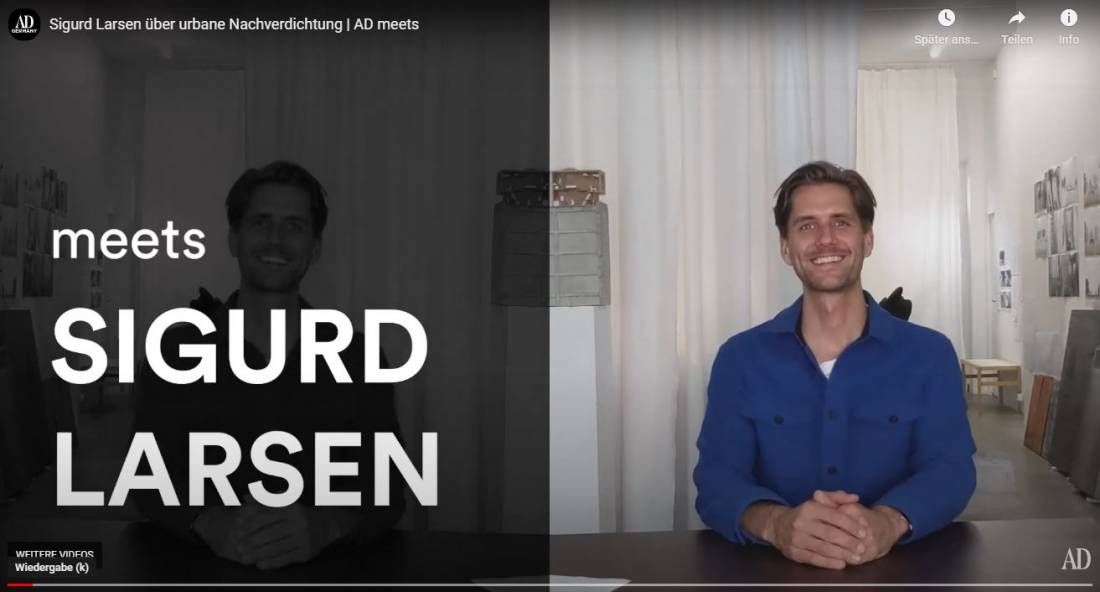 Sigurd Larsen speaks about densification of our cities in an interview with AD Magazine.
See the film here.
Construction start, Uckermark
This week we started the construction of our 2nd project in Uckermark north of Berlin. The house will be used for weekend escapes offering lots of daylight and beautiful views over the landscape.
More information coming soon.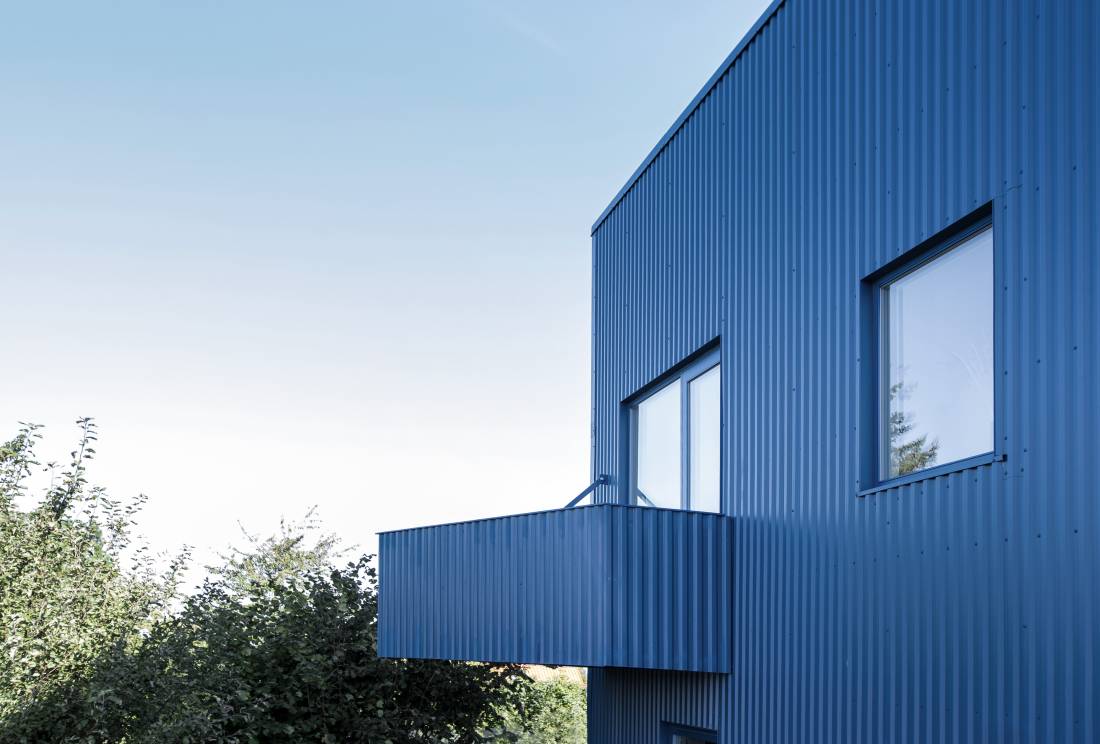 Project Completion, Roskilde Denmark
Blå Hus in Roskilde is completed. The house is built on top of an existing building with a façade that makes the house blend in with the dark blue hues of the Scandinavian sky.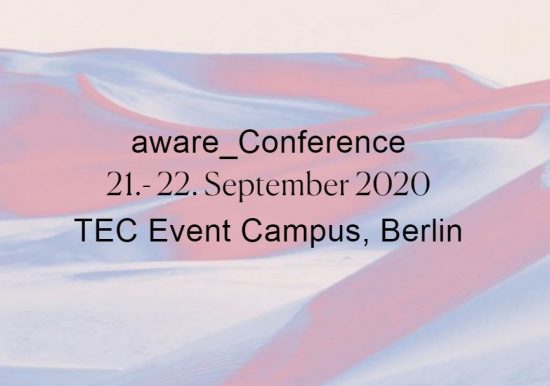 Sigurd Larsen gives a lecture about sustainability in architecture during The Aware Conference in Berlin.
The Aware Conference is a two-day event of inspiration, ideas and insights about how sustainable innovation will change the way we think, live and act in the future.
Time: Monday September 21st at 15.30, Tickets required.
Location: TEC Event Campus, Berlin, Wohlrabedamm 7, 13629 Berlin
Project completion, Uckermark Germany
Our first weekend house north of Berlin is completed. Situated in Uckermark north of Berlin the house offers great views of the green agricultural landscape. The house consists of only 3 rooms, all with high ceilings and access to a south west orientated terrace.
More information coming soon.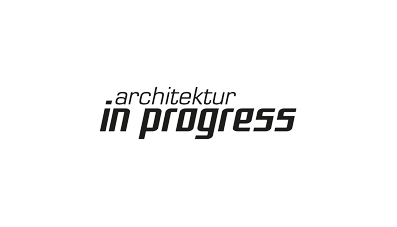 As a part of the series JUNGE ARCHITEKTUR, Sigurd Larsen will give a lecture about ongoing projects and the aesthetics of complex spaces.
–
Time: Tuesday September 8th at 19.00
Location: im Laufen Innovation Hub, Salzgries 21, 1010 Wien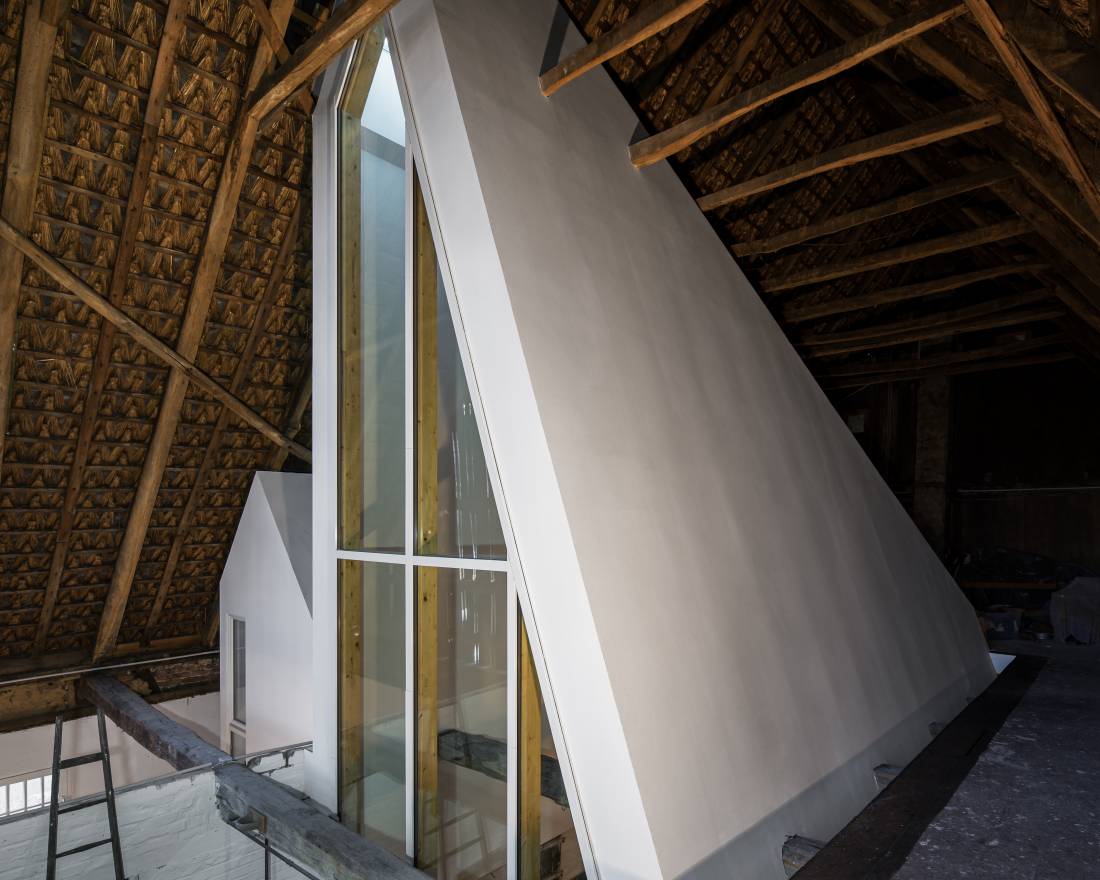 Project Completion, Essen
Dortmannhof in Essen, Germany is completed. Inside a 15m high barn from 1791 we added living and working spaces for a family of musicians. The original building is under monument protection, so all existing walls were kept. The new structures are built so they can be removed, and the house returned to its original appearance.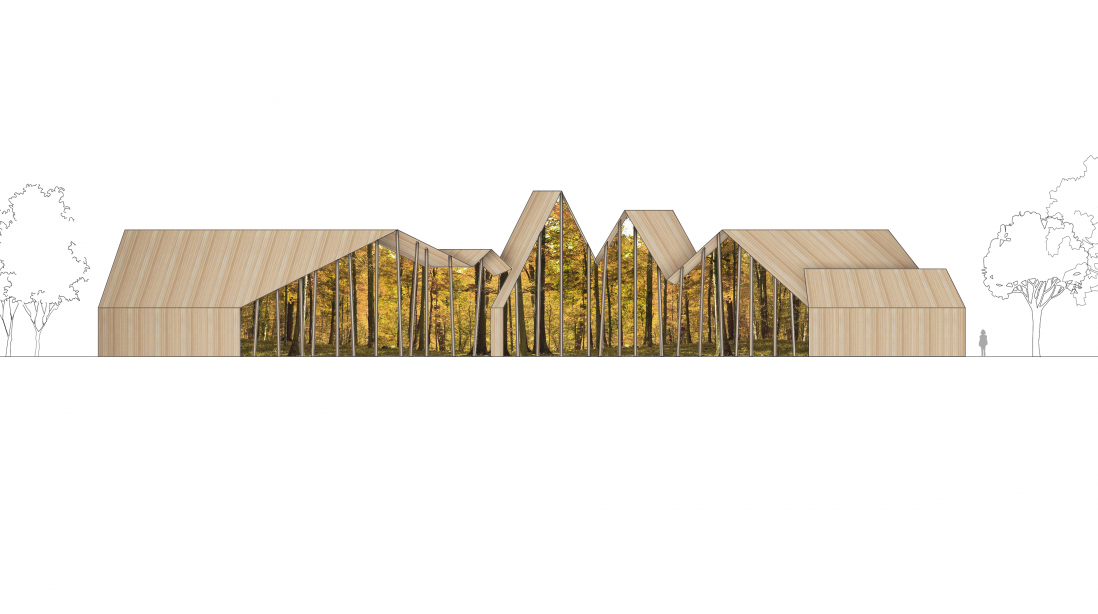 Building permission, berlin
We are happy to announce that we have received the building permission for The Lake House. The building is located at a lakeshore within the city of Berlin and will contain a center for sport and health.
The construction is expected to start in Spring 2020.
Location: City of Berlin, Germany.
Completion: 2021.
More information coming soon.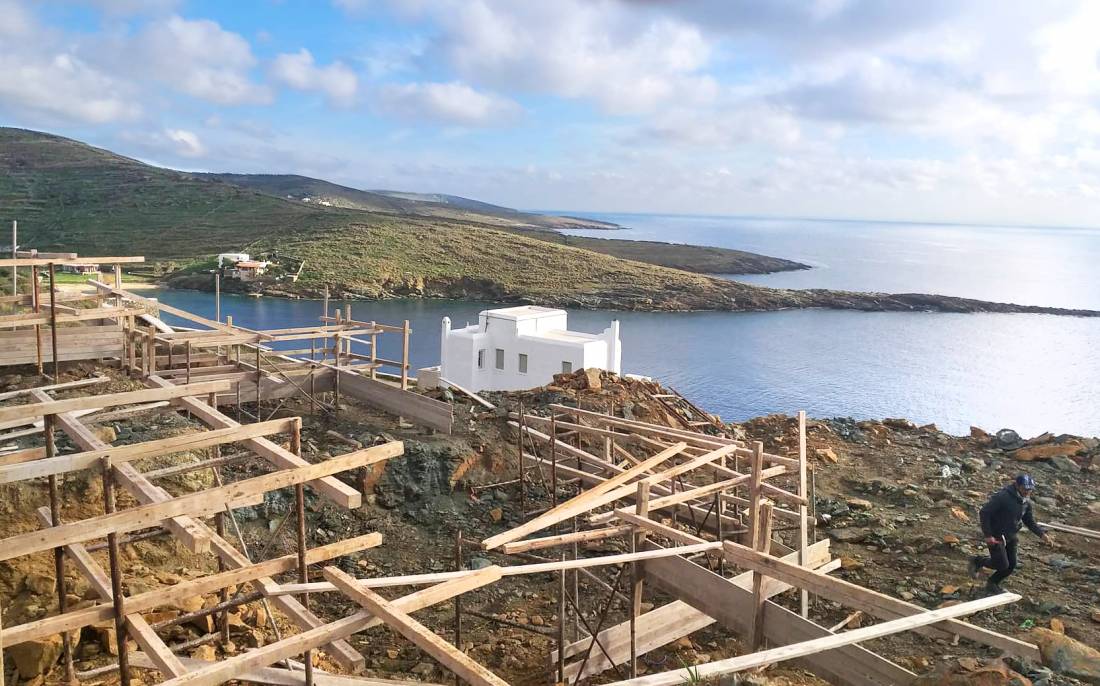 Construction Progress, Greece
This week the foundation of our first house in Greece is being casted. The house is located on the Cycladic island Kythnos and is planned to be completed in during Autumn 2020.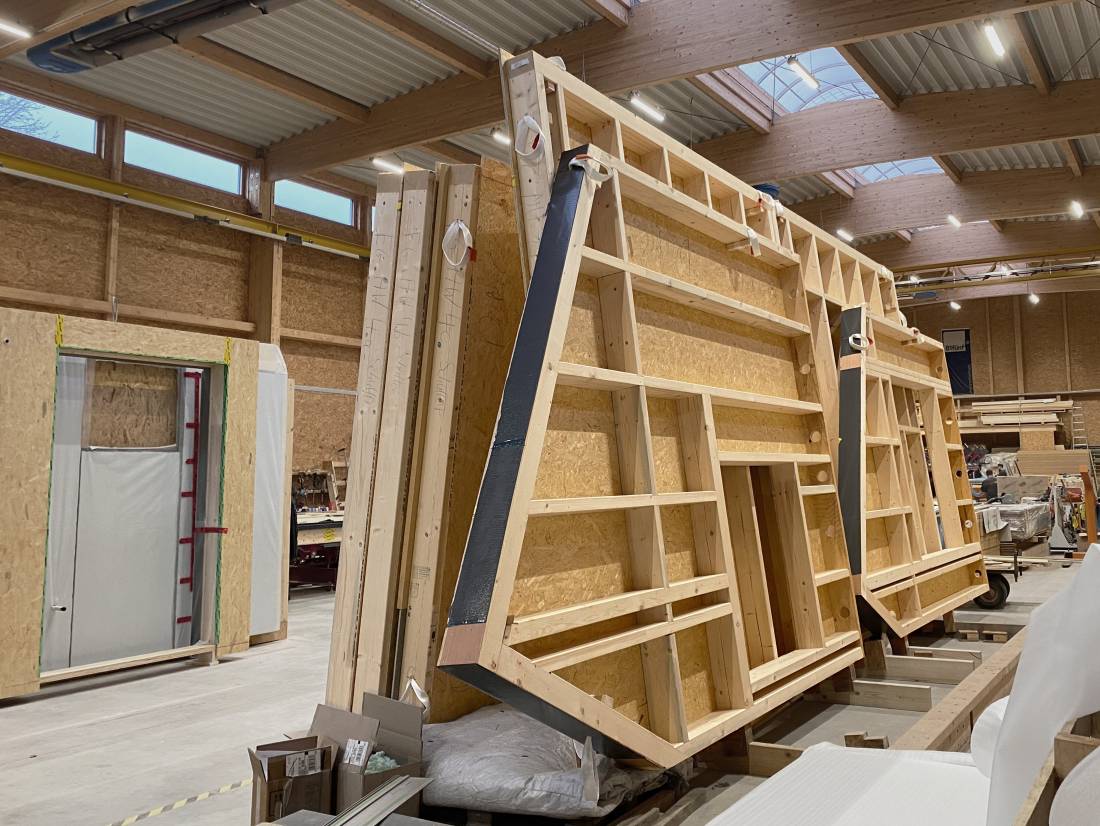 Construction Progress, Berlin
The prefabricated wooden elements are ready to be installed on the roof of a house in Berlin Pankow. The project is planned to be completed during Summer 2020.
More information about the project coming soon.